Ambuja Group
One of India's most reputed and largest cement producers. Rated fourth by BusinessWorld among the most respected companies in India. Awarded for excellence in corporate performance by The Economic Times ~ Harvard Business School Association in India.
Deloitte Consulting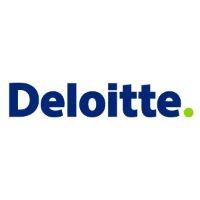 It is among the world's top four Consulting firm. It has a fledgling IT practice with a big development centre in Hyderabad and a JV in Mumbai with Mastek.
Eforce (India) Ltd
Eforce is a leading provider of strategic IT solutions in all areas of the Enterprise Value Chain: Enterprise Portals, Customer Relationship Management (CRM), Supply Chain, Business Intelligence, and Enterprise Application Integration (EAI). Headquartered in Silicon Valley, eFORCE operates Centers of Excellence - across North America, Europe, and India.